In industries such as micro, and semiconductor technology working in controlled surrounding conditions has been standard for a long time now. Cleanroom technology has been viewed sceptically by injection moulding and the sense of this technology has been questioned. Meanwhile even in plastics processing a change in its views has taken place.
It needs a few technical and organisational presuppositions to produce efficiently in a cleanroom, so that plastic processors can adjust to the market conditions concerning quality requirements and are able open up new markets.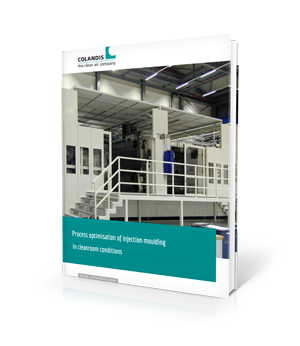 Key criteria upon which a production is based on are the highest quality and profitability. How closely these two goals are intertwined is especially obvious at injection moulding in cleanroom conditions. In its whitepaper "Process optimisation of injection moulding in cleanroom conditions" COLANDIS GmbH describes the importance of looking at the complete process chain, to achieve the best integration and set up solution.