Joachim Ludwig has become an expert in cleanroom applications for technology industries. He thinks that a big cleanroom isn't always the best solution for the process and the product. He is very successful with his motto "the best cleanroom is the one you don't need" for more than 20 years.
His work life started at Carl Zeiss in Jena and Jenoptik Infab, where he was responsible for clean production. But he wanted to be his own boss and so he started his own business. COLANDIS was founded in 1996 and became an internationally successful company with customers all over the world.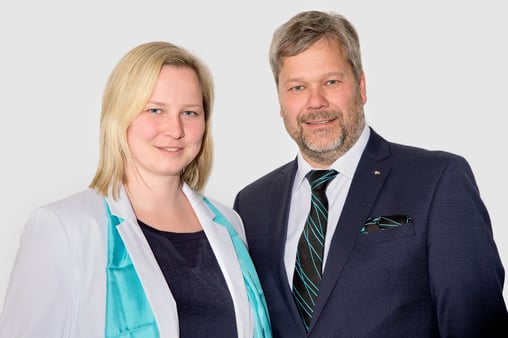 Ina Henze-Ludwig and Joachim Ludwig
Another big step in the success story of COLANDIS is initiated. Ludwigs daughter Ina Henze-Ludwig was appointed second managing director to support her father's business. She will take over the company completely in the next few years.
This story of Joachim Ludwig and COLANDIS was also told in the magazine CLEANROOM TECHNOLOGY. Under the following button you can read the complete interview with Joachim Ludwig and Ina Henze-Ludwig