Progressive production plants need to deliver a fast and cost efficient production of customer-specific products. At any time and in any place.

With the EU-Project "CassaMobile" an idea has been hatched, which should enable a flexible and environment-friendly production of highly individual parts: an adaptable mini factory for a local, customer-specific production in a container.
Eleven organisations from six different countries are involved in the EU-Project, which has been established in September 2013 and is coordinated by the Fraunhofer IPA.
An important part of this project is a flexible, modular 20 foot ISO container suitable for cleanrooms , which is easily configured for various different products and processes. COLANDIS plays an important part and is, among other things, responsible for the floors, walls, ceilings, the ventilation system (heating and cooling) and the tracks for transporting the equipment and products into and out of the container.
The container development has been designed to be easily transportable guaranteeing a flexible and local production, without acquiring equipment for several locations. The modular production system is built with standardised interfaces and allows an easy exchange of process modules.
With three application scenarios the requirements for an individual production, with high process stability and little qualification effort, have been implemented. Medical technology products and industrial grippers (use if generative production techniques and CNC Milling) are manufactured in the qualified container.
In the gallery you can follow the "building progress":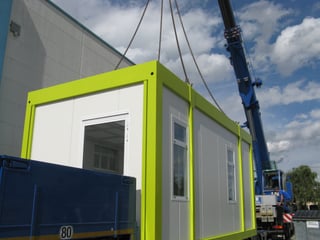 Loading of the container onto a Low-loader, on its way to the next project partner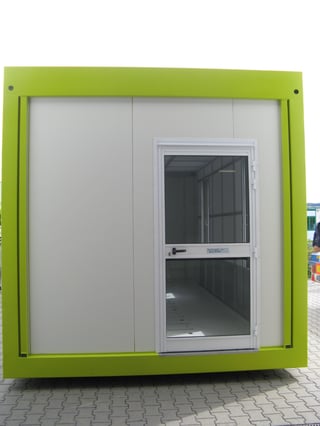 Front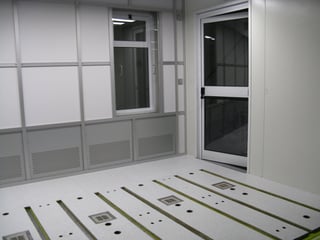 View into the container with open walls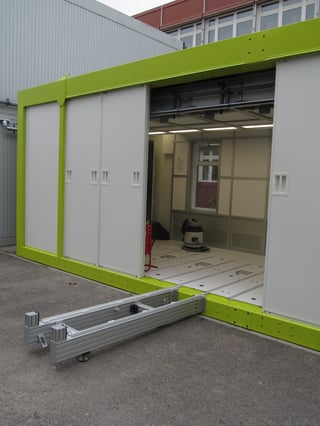 Partly opened wall with fixed tracks for including modules/machines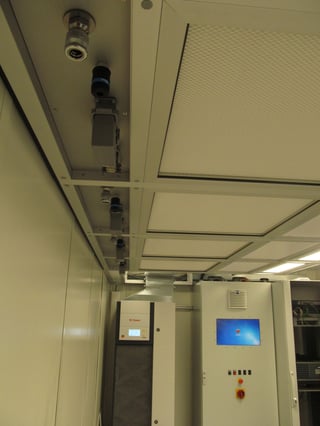 View of ceiling with our fan filter modules (FFM-C) provided connections (water, pressure and electricity, data lines)
From the left: climatic chamber, control unit for single process modules, server cabinet (open)